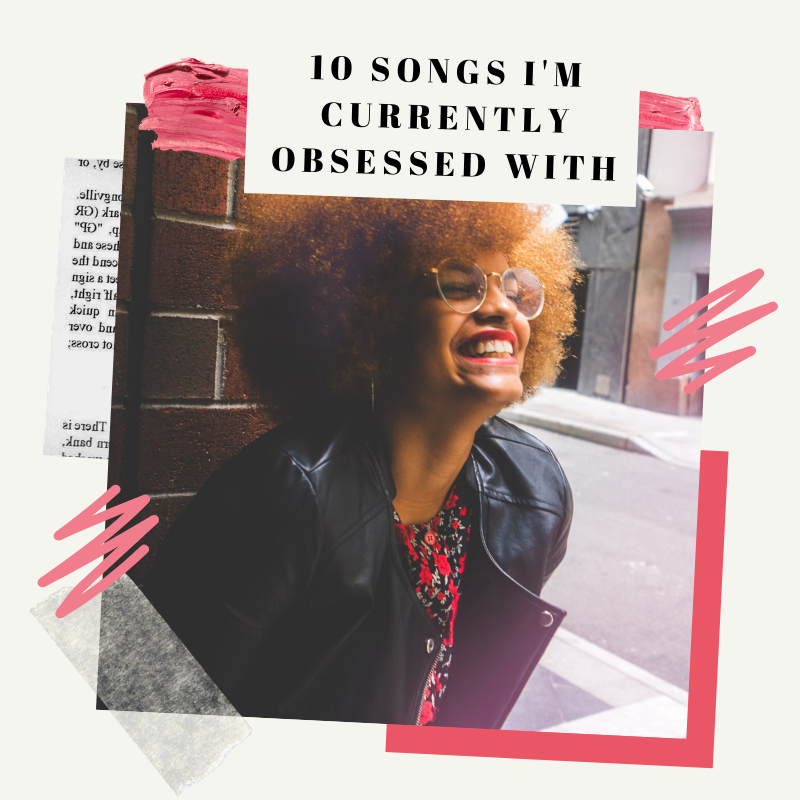 1. Brass Tracks – Always Be My Baby
Single listen here
Admittedly I first heard of Brass Tracks through Megan Batoon and they recently released a funky brass rendition of the Mariah Carey classic. I challenge you to not start dancing when you play this song. Watch them perform it here:
2. Sleeping at last – Turning Page
Single: Listen here
My housemates and I had recently rewatched the entire Twilight Saga. Gah, nostalgic feels left, right and centre. I adored it, I really did. This was the song she walked up the aisle to (linked below). This song is honestly so beautiful, ethereal-like and majestic. The lyrics are raw and real and wonderfully-strung together. It will forever be a favourite of mine.
Favourite lyric:
"Your love is my turning page
Where only the sweetest words remain
Every kiss is a cursive line
Every touch is a redefining phrase."
3. Kari Jobe and Cody Carnes – The Blessing (Live)
Single: Listen here
I watched this live at Elevation Church and bawled my eyes out. Then I watched the UK church version and bawled my eyes out a second time. And it was just tears all round. This song is powerful, biblical and a beautiful declaration of God's blessings and provision. Watch The Blessing live at Elevation Church and watch the UK blessing version here.
Favourite lyric:
"May His favor be upon you
And a thousand generations
And your family and your children
And their children, and their children
May His presence go before you
And behind you, and beside you
All around you, and within you
He is with you, He is with you
In the morning, in the evening
In your coming, and your going
In your weeping, and rejoicing
He is for you, He is for you."
4. Emily King – Georgia
Album: The Seven EP
I first listened to this on Moriah Peter's "For Working" playlist hoping it would get me through the 9 to 5 and I was really drawn to this song. It's so mellow, heartfelt and beautiful. It really relaxed me when I listened to it – which could be something about the harmonies possibly!
Favourite lyric:
"I was not ready
The day you gave me your heart
I was still falling apartBut since that moment
I can't stop hearing your name
Wondering about you always."
5. Jess Ray – Runaway
Album: Sentimental Creatures
These powerful lyrics floored me. I remember listening to this while I was working and I had to stop what I was doing and listen fully to the lyrics because they were devastatingly beautiful and such a reminder of how my relationship with God has panned out so many times before. Of me trying to run away from God, running from His goodness and His promises, how I've slammed the door in His face too many times to count but this song reminds me of His unconditional, steadfast love.
Favourite line:
"Even if you stomp and scream and huff, tell Me that I'm not good enough
I'll take every swing and every blow, until you know My love
Even if you beat upon My chest, tell Me that you don't understand
I will love you and teach you to love Me again
I'm gonna love you and teach you to love Me again."
6. Sara Bareilles – Basket Case
Album: Kaleidoscope Hearts
I have been quite the fan of Sara Bareilles for a while but only started listening to her Kaleidoscope Hearts album only recently. I remember watch Carissa Alvarado and a few of her friends cover this in a desert and so when I listened to it again this year after all this time I refell in love with it. I keep picturing myself on a rocking chair situated on a porch at golden hour.
Favourite line:
"Won't somebody come on in and tug at my seams?
Oh, send your armies in of robbers and thieves
To steal the state I'm in, I don't want it anymore."
7. Jordan MacKampa – Yours to Keep
Album: Physics EP
I first listened to this on Moriah Peter's "For Working" playlist – it's the first song on the playlist and one of the lyrics made me think of Toy Story (I placed it below). The song is so mellow, romantic and whimsical. MacKampa's voice is rugged, thick and soulful – it's an emotional piece and beautifully woven together.
Favourite line:
"I'll write your name on the bottom of my shoes
Just so you know that I'm yours to keep."
8. Kirk Franklin – A God Like You
Album: Hello Fear EP
So if you haven't yet watched Mrs Michelle Obama's insightful Netflix docu "Becoming" yet, I'll just give you permission to stop reading right here and go and watch it. Michelle opens up the documentary by telling us her in-car routine and lo and behold she listens to music (just like us!). A God Like You is the opening song to the whole documentary setting the tone for the whole thing – the whole thing being, one huge massive PRAISE BREAK!
Favourite line:
"Healer, father, savior
Counselor, friend, provider
Was is and forever
That's why I just wanna be where you are
I'll travel life with you no matter how far."
9. Kirk Franklin – Love Theory
Album: Love Theory
Franklin just makes bops. I've recently been listening to him in the morning to kind of wake my soul up. Who fuses gospel and r&b better than he does?
Favourite line:
"No greater love (a love like this)
Makes my heart beat (forever and a day)
All I wanna do is make You proud of me"
10. Sam Henshaw, EARTHGANG – Church
Album: Church
As soon as I heard this song I just had to google who Sam Henshaw was, I loved his story and religious upbringing and how it influences his songs. He kind of reminds me of Chance the Rapper. Add this to your morning playlist it's such a bop.
Favourite line:
"He said I'll drop my anchor in the storm
Until your tears leave the waves"