Nearly exactly a year ago, I published a blog called "Don't be afraid to look crazy for name". Within that blog, I document everything that I felt like God had been talking to me during lockdown and within this past year. Then, it didn't seem at all possible that I could get on a plane, leave my job and everyday comforts. Which brings me to this current moment in time.
I'm currently writing this blog in my bedroom. Spanish music is playing in the background, it's currently rainy season and I just got back from a lunchtime meal that I tipped way too much on. I didn't mind though because the lady was exceptional to me. And I can now tick off a second time, eating by myself at a restaurant. My location? Costa Rica.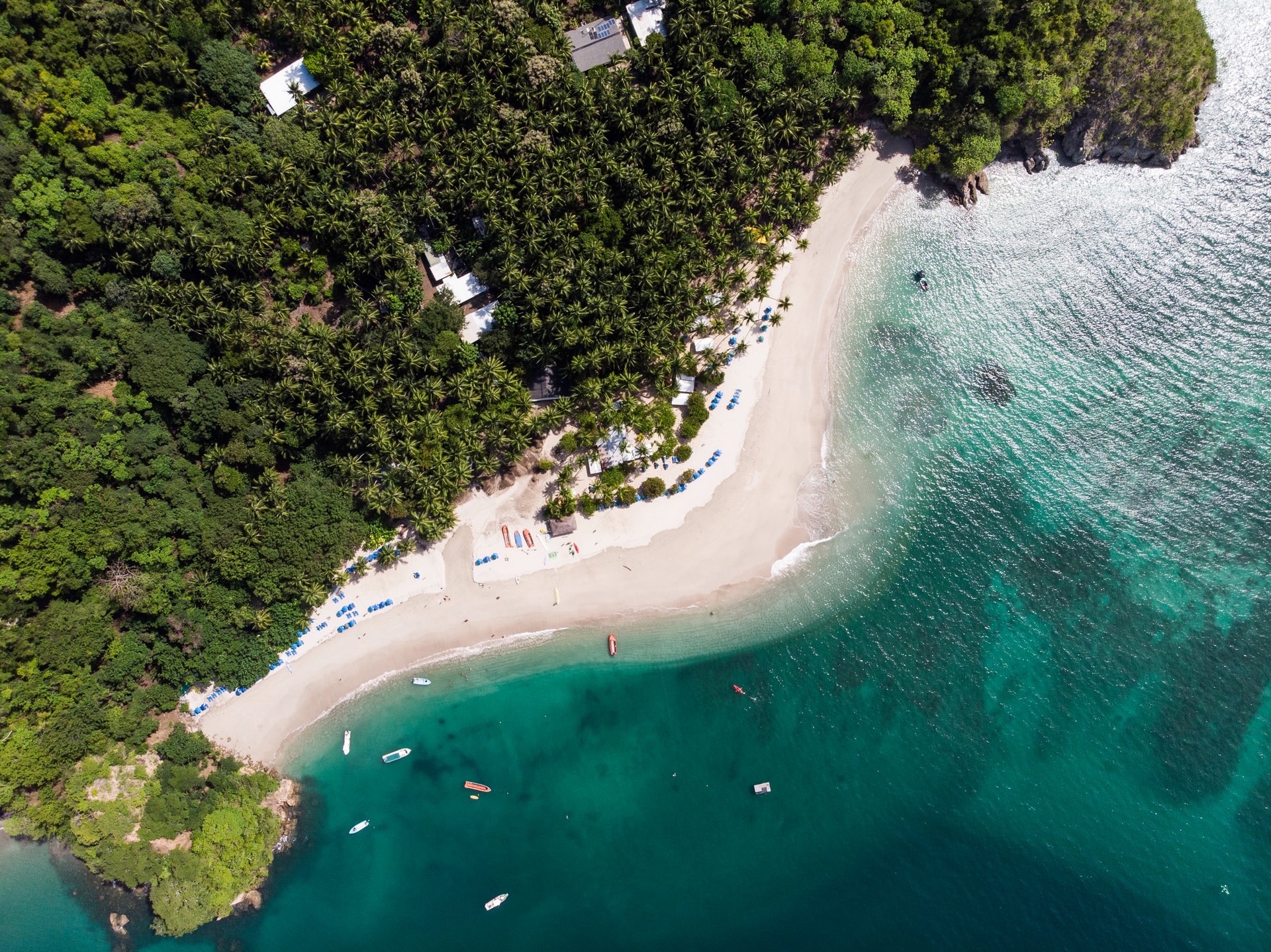 Ok, where I'm staying is actually two hours from anything resembling a beach and I honestly don't mind. I'm staying in a beautiful lady's home where the music is constant and the food is muy delicioso! But to backtrack, if only for a moment, I want to give you insight to the moments leading up to this one.
The beginning of this journey, mentally, started about a year and a half ago. Physically, it all came to a head, really, in one month. You see, I'm travelling basically during COVID (a note to my future self should she successfully do all of the things she planned to do) and what that means is that it's a little more complicated, full of tests and travel health passes.
Destination? Central and North America. Reason? To be present wherever my feet land. Hopeful aim? To be Maid of Honour at my best friend's wedding and also to complete YWAM LA's discipleship training school. In the in-between destinations, I find myself in Costa Rica surrounded by many parks, new faces and guaranteed rain in the afternoon. My first stop? Two weeks in Costa Rica!
Physically I left my hometown at around 8 pm on Wednesday 11th, about a week ago. My luggage broke and I had to pop into Tescos to get a new one. I had a bittersweet farewell with my family and hugged my mum for the last time as hard as I could. Through our collective tears, she whispered the prayers of a strong mumma allowing her child to take on the adventure set before her, entrusting her into the arms of our Father. And then I was alone.
I had to wake up at 4 am and wait for a taxi to my terminal, thankfully a kind gentleman was waiting in the lobby for his passenger that apparently overslept and took me instead. Every time I fly I'm literally amazed by airports and how freaking huge they are. My awe of the world doesn't stop even if my eyes are drooping with three hours sleep. I knew that for the next twenty five+ hours of ahead of me, I had to be alert. I was so nervous. Really and truly.
First stop? Madrid!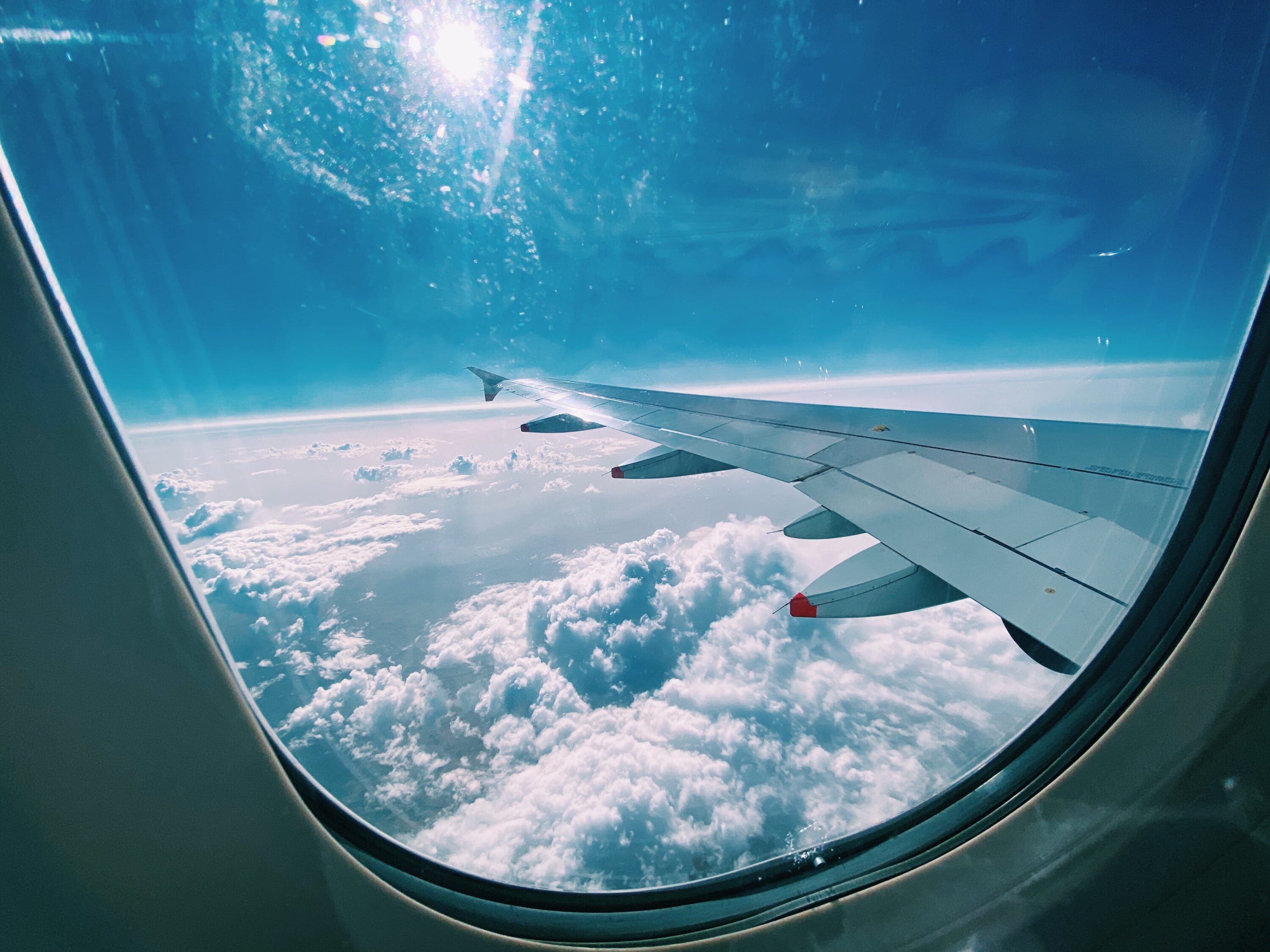 I have been to Spain quite a few times, and I love it! However, when I landed from LHR, I got so confused about my checked baggage. I was on another flight, but not a connecting one, but somehow in my head I'd convinced myself that I was connecting. A lady at the airport sent me on a wild goose chase to get it and told me that because of Brexit, I couldn't get my bag. I was like "ooooo you trying it girl". I had 4 hours before my next plane to Mexico City left. I prayed on every journey back from terminal 1 to terminal 4 and I only cried once to the lady at the helpdesk, and indeed, she didn't care. As I went back and forth throughout the terminal looking for the lost baggage section I finally got the right instructions from someone. Meanwhile, I noticed that another gentlemen was actually taking the exact same routes as me. He was short, looked Cuban and wore a cap. He also echoed the same facial expression I held, eyebrows bent with worry about where his checked baggage could be. As I stood at the back of the Iberia airline queue waiting for lost luggage I caught him at the front of the queue. I looked down at my fitbit, two hours until take off, I was cutting it fine.
As I watched him get called up to the woman at the window, I couldn't quite make out what she was saying. She went out to the back to check for something and came back with a sorry look on her face. My Cuban friend was distraught. My first thought was "maybe You are calling me to surrender it all, Lord?" I swallowed my doubt and said "I'm going to talk to him."
"Excuse me, can you not find your luggage either?"
"Sorry-" he began to say, "no time to talk!"
I half ran-walked in step with him, praying that he'd know where to go. And sure enough, right before our eyes, sat our luggage. All abandoned and alone. The irony of that moment made me chuckle. We both might have been too stressed to give another person the time of day but in that moment we collectively squealed and rejoiced that our bags had been found!
"What is your name?" my friend asked, relief finally settling into his face and pushing the worry away.
"Rosalind," I replied. "What's yours?"
"Rosalind, nice to meet you! My name is Andres."
I don't believe in coincidences. I know a lot of things happen for a reason. And amidst what seemed to be one of the hardest sacrifices I'd ever have to make in my life, I felt like God was saying, "I am here." Who knew that that would come in the form of Andres?
My friend was heading to Argentina. We split at terminal one as I headed to Aeromexico's line and he went Argentina-bound. It took the lady at the boarding pass window a while. She needed my covid vaccine passport, proof of my negative covid test, travel insurance details and obviously my passport. I tried to stop myself from looking too much at my watch as I still had to get through passport control and security and going through security makes me super nervous.
When travelling there are many moments of bliss and equally moments of stress. I landed without a hitch in Mexico.. the whole time thinking that I was in South America but indeed, I was not. I went through immigration like nobody's business and all of my fears for that portion of travelling subsided.
Next stop, Costa Rica. As soon as I entered the airport I was hit by the humidity and also the sound of the rainforest. Fake, obviously, because I was in an airport but glorious just the same. I really felt the weight of 24 hours travel when I flopped onto the bed at the Holiday Inn Express San Jose. I had never been so grateful to see a bathroom and shower in my life but it happened. I took many moments of reflection and thankfulness because the Lord Jesus really got me through that whole experience. It's pretty crazy to look back on that beginning moment in the hotel at Heathrow filled with fear and excitement but also dripping with anticipation and expectance.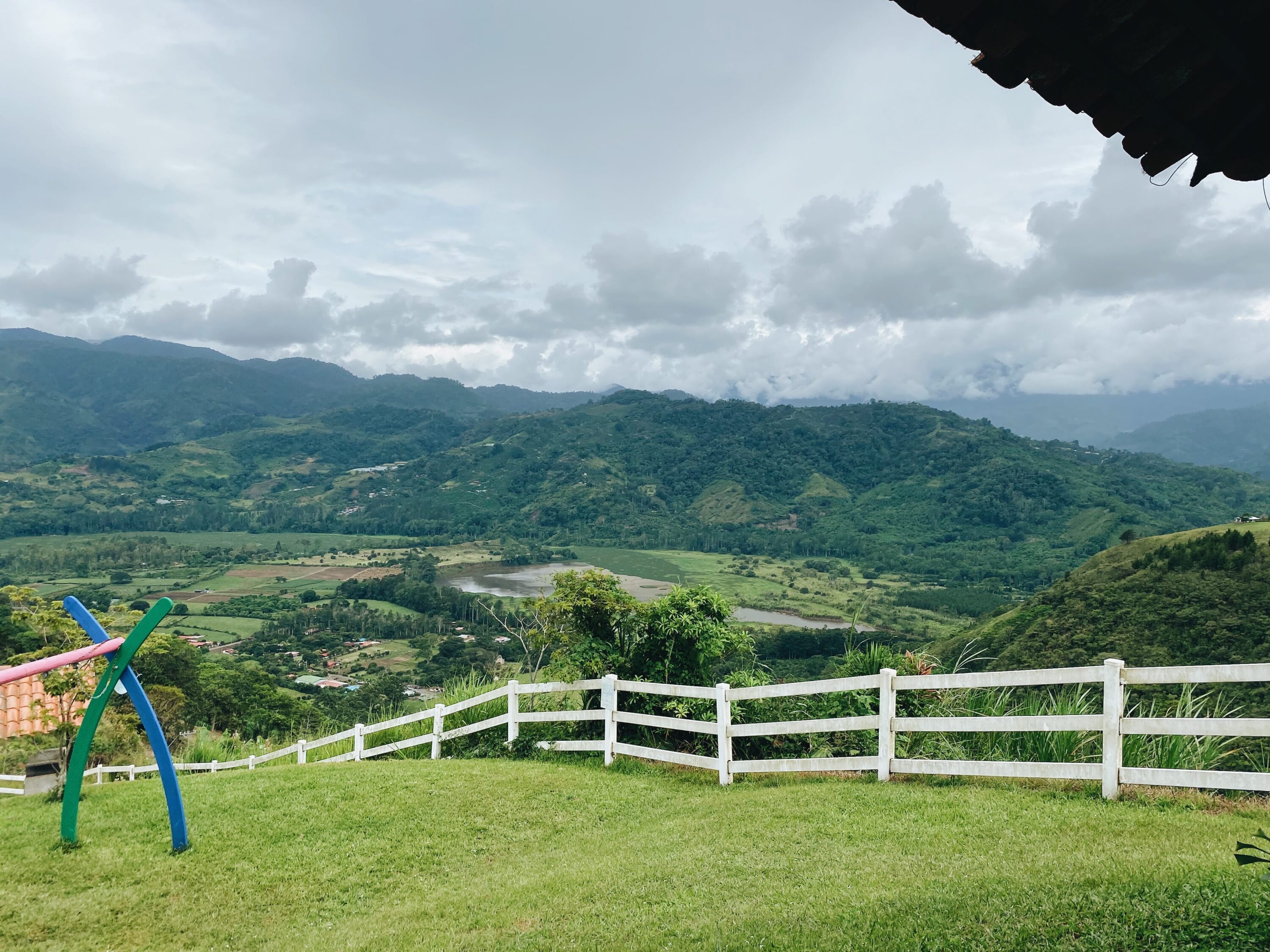 In my two weeks here, I learnt a lot. I learned how I can do things in God's strength, even when I'm scared. During my time here I volunteered with two Christian mission organizations: Educacion Plus and Centro Cristiano Desarrollo Integral Villa Los Guido. I've seen a lot since being here but also like I haven't seen enough. I loved getting involved with classes and hearing the stories of the children, as heartbreaking as they were. I saw the faithfulness and kindness in the volunteer staffs eyes and the patience as I tried to learn the language. I also loved painting the doors of an improved building and pressure washing the walls. That's the beauty of the kingdom, whether you're washing walls, watching paint dry or doing the laundry. God can be glorified in everything. Our perspective should always be on Him.
Most importantly, I've learned that He is faithful. Next stop… America.
Be sure to check back for upcoming parts to this adventure. If you were interested in donating, partnering, praying or keeping updated monthly visit the link below or email me at: rosalindbootle@gmail.com for more information.