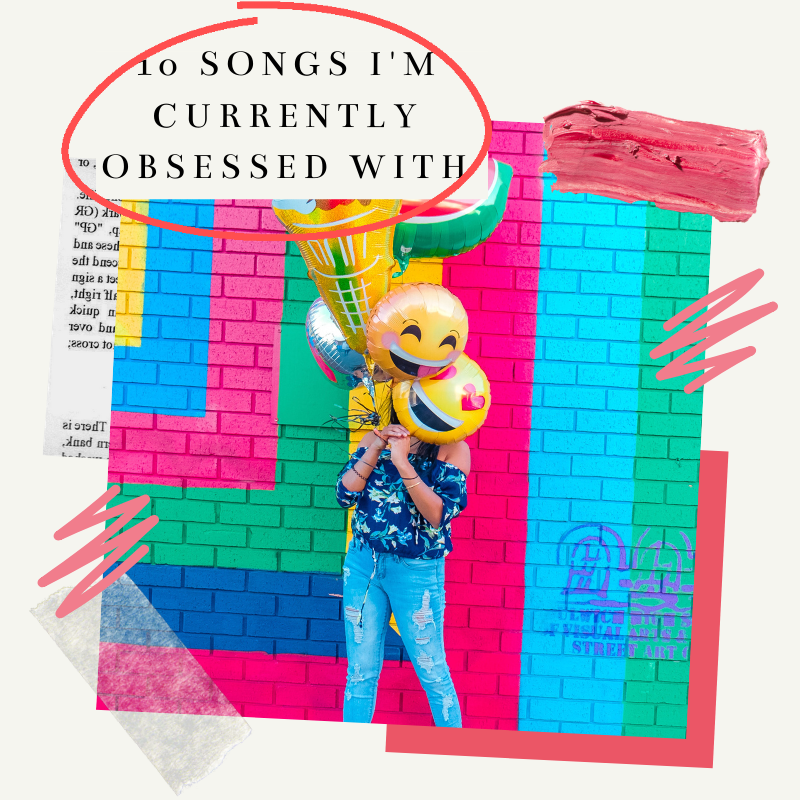 1. Colbie Caillat – Gypsy Heart
Album: The Malibu Sessions
This song has a beautiful beginning that transports you to Hawaii for approximately 1 minute and 30 seconds. This song makes me want to be in the passenger seat of a beach with the roof down and the palm trees are clapping for an encore.
Favourite line:
"It's a sunny day, on the golden coast
I'm a dream away, and I'm good to go
Got a zepplin' groove, on the stereo
And the song that is on, is the sound of my soul"
2. Jonas Brothers – I Believe
Album: Happiness Begins
This song has an ultra-cool, suave groove to it. I actually had to do a double take when I heard that it was the Jonas Brothers. A beautifully written, chill, sunday afternoon song to listen too.
Favourite line:
"Every night, every day, how about every lifetime?"
3. MARINA – About Love
Album: From Netflix's To All the Boys: P.S I still love you
Of course, it's from one of my favourite franchises. I love this song because it rounded off the movie perfectly. The beat, the musical elements, the coming together of everything – it was marvellous.
Favourite line:
"Think about the time it took for our paths to cross
Read me like an open book
I was found and lost."
4. Pat Barrett – Into Faith I Go
Album: Pat Barrett
I listened to this for the first time a few days ago. I loved Pat Barrett's – Better song and decided to peruse his self-titled album to see if he had any other gems. He definitely did and I would highly recommend listening to this album. This strikes me as a song that I would shout that even though its hard – faith in God is constant.
Favourite line:
"Running like a child in an open field
Stepping off the edge, I'm facing all my fears
If this is what it feels like to be born again
I'll be born again."
5. Tasha Layton – Into the Sea (It's Gonna Be Ok)
Album: Into the Sea (It's Gonna Be Ok)
I came across her song on an instagram sponsored ad and remember listening to it as a powerful response to what's going on right now in this quarantine life. It's real, raw and powerful!
Favourite line:
"My heart is breaking
In a way I never thought it could
My mind is racing
With the question, "are you still good?""
6. Sara Bareilles – Uncharted
Album: Kaleidoscope Hearts
After seeing Bareilles in the West End as Jenna in hit broadway musical (which she composed the score for) I revisited her music. My past favourites of hers were Gravity, City Lights, Love Song, I Choose You. I discovered the rest of her gorgeous songs only recently and it has brought glorious colour to my life!
Favourite line:
"Jump start my kaleidoscope heart
Love to watch the colors fade
They may not make sense
But they sure as hell made me"
7. Amanda Lindsey Cook – Still
Album: Still
I first heard this song when I saw Bethel live in Southampton. All I remember of it was that it was deeply freeing. Anxiety falling from places within me. A reminder to be still in God's presence.
Favourite line:
"If You are with me
What can overwhelm me
You end the war and
You set my heart free"
8. Taylor Swift – Getaway Car
Album: Reputation
If you've watched Taylor's Miss Americana documentary on Netflix you will know that this song features. I didn't listen to much of her reputation album, only Delicate, Gorgeous and King of my Heart so it was great being able to revisit it again with this banger of a tune.
Favourite line:
"There were sirens in the beat of your heart" is this a chaotically beautiful way to call out an unfaithful person in one line?
9. Tori Kelly – Psalm 42
Album: Hiding Place
I saw Tori sing this on Stephen and Ayesha Curry's Instagram live – it reminded me to revisit her gospel album again and I particularly resonated with this beautiful song dripping with grace and peace.
Favourite line:
"I'm a stranger here
Thirsty 'cause I know it's not my home
Like a desert here
I need Your living Word for these dry bones
Jesus fill us up again
With Your presence flowing deep within
New life begins"
10. invention_ – Sonar
Album: thaw
I saw one of my dearest friends Sarah listen to lo-fi hip hop beats while she was working. I loved it and it has now officially become the soundtrack to me working day!
Favourite line:
There's no lyrics to this one but I normally imagine myself in a sky-rise apartment on a rainy evening looking at all of the city lights before me.