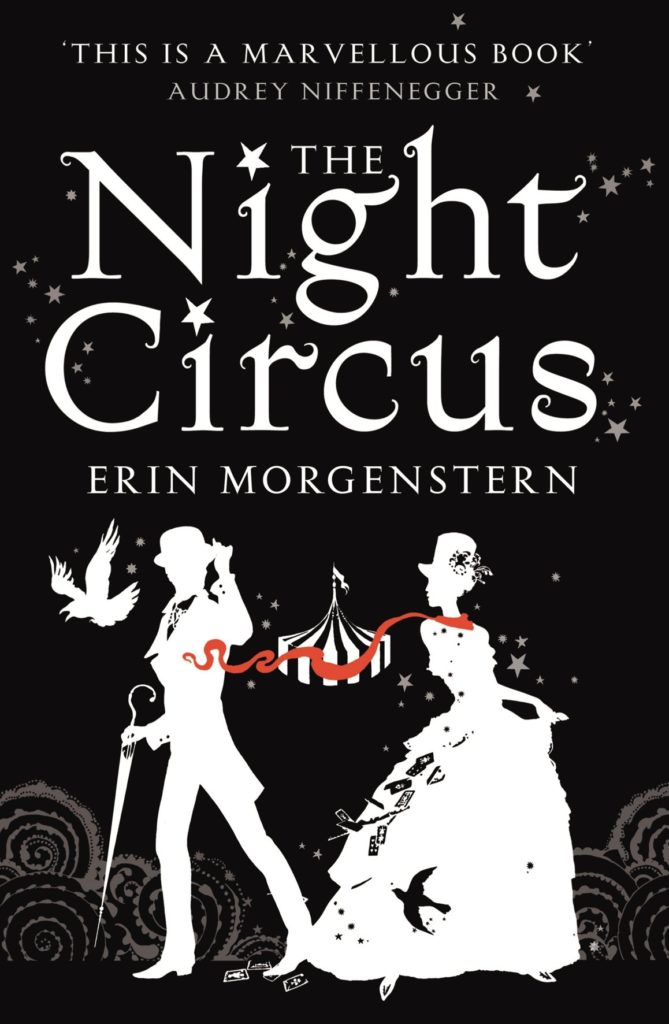 "astounding, marvellous and chaotically magical." – ⭐ ⭐ ⭐ ⭐
POSSIBLE SPOILER ALERT:
it took me a while to get into this story, I'll admit. The first 100 pages you feel as though the way in which you learn about the circus and its characters purposely makes you feel distant. I think what I found intriguing was that in the beginning you're whisked into this journey of trying to work out what is in the natural and what is in the supernatural. I found myself in both the unknowingly blissfully unaware circus performers shoes and in Celia and Marco's shoes of knowing that everything is not as it seems (wizard's of waverley place reference? maybe).
"utterly breathtaking."
I love how all the circus characters you get to know the circus performers at the same time the main characters do – it feels more natural that way. You learn to love them even the parts that are questionable with Isobel and Tsukiko – unaware of their true intentions. You miss Theissen when he dies, understand Chandresh and his frustration of being stumped creatively and his view that the circus prevents him from innovatively creating something else. You love Poppet, Widget and Bailey's trio and learn to adore Poppet's persistence, Widget's hilarious commentary and can't help but relate to Bailey as he tries to uncover how the heck he ended up here. You do, even end up really rooting for Poppet and Bailey. You dislike the way Hector Bowen treats people and see glimpses of Mr A.H's gentler side – his authority, you very much come to respect but he is still quite rigid in his ways. The description's of each tent are utterly breathtaking – every description just transported me there. My favourite tent was one we visited with Bailey and the jars of dreams that contained different seasons and smells. It was beautifully described.
For the entirety of the book I craved a caramel apple. Read intently, the intimate exchanges between Celia and Marco, which were beautifully written. Morganstern made even a slight touch of hand shift the energy in the atmosphere – you can really tell that these two are bound to be together. You learn to love both of them and understand their hearts and you rejoice in their exchanges.
Finally, the ending. A satisfied conclusion to a beautiful story. As soon as Alexander asked Widget for a story in his head I had an inkling that he would begin with the VERY FIRST SENTENCE OF THE BOOK. Morgenstern is an absolute genius.
favourite quote?
"It is important," the man in the grey suit interrupts. "Someone needs to tell those tales. When the battles are fought and won and lost, when the pirates find their treasures and the dragons eat their foes for breakfast with a nice cup of Lapsang souchong, someone needs to tell their bits of overlapping narrative. There's magic in that. It's in the listener, and for each and every ear it will be different, and it will affect them in ways they can never predict. From the mundane to the profound. You may tell a tale that takes up residence in someone's soul, becomes their blood and self and purpose. That tale will move them and drive them and who knows what they might do because of it, because of your words. That is your role, your gift. Your sister may be able to see the future, but you yourself can shape it, boy. Do not forget that." He takes another sip of his wine. "There are many kinds of magic, after all."